NATALIE MILLER, CKD, CID: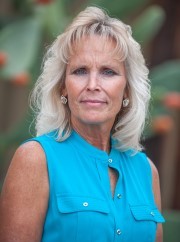 Natalie is proud to possess a Bachelor of Science from San Jose State University in Interior Design and is accredited by the "National Kitchen and Bath Association" (NKBA) as a Certified Kitchen Designer (CKD) and by "California Council for Interior Design for Certification" as a Certified Interior Designer (CID). She also holds a General Contractor License with the State of California (#1041391).
Natalie is comfortably able to blend her passions for good, quality design along with the technical, practical aspects of Kitchen and Bath Design to create dramatic, innovative projects. She grew up in the Sacramento Area and has left her mark crafting spectacular Kitchen, Baths and Remodel projects in and around the area since 1988 when she first began her design career. She employs a collaborative approach with her clients to truly make them an integral part of the process. The results of her labors are not only beautiful designs but extremely functional spaces.
THE TEAM:
Having been in the Sacramento design and construction industry for over 30 years, Natalie has curated many partnerships with quality minded sub trades in the area.  Some of which she has partnered on jobs together for over 30 years!  She aligns herself with like minded, professional, detail oriented trades people that possess the same high quality standards, personal customer service and acute attention to detail that she does.  As a Licensed General Contractor, Natalie has the ability to take your designs from the initial concept stage, create a new plan for your space, specify all the required elements for the job, schedule and coordinate all the trades to put the project together all while personally working with homeowners through all the myriad of decisions required to complete a construction project.
TRIBUTE: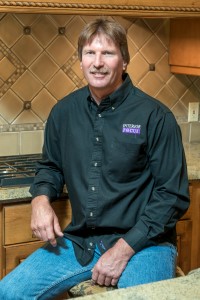 In 1997 Natalie and her General Contractor husband Rick Miller founded Interior Focus.  They made an awesome team by bringing their separate design and construction sensibilities together.  As life would have it, Rick was taken from us in 2017.  As a testament to her strength, perseverance and honor to Rick, Natalie has successfully been able to continue the business in his absence.  She has secured her own General Contractors License and is poised to continue the foundation that they began over 20 years ago.  Their many years together have shaped Natalie into a very diverse, knowledgeable and intuitive design expert in the field.  Her exposure to the construction end of the business aids her in making wise and logical design decisions as she creates innovative new spaces.
When you choose Interior Focus, you gain an experienced and trusted partner throughout the design and build process.  Natalie brings many years of expertise to each project and will personally be dedicated to creating a smooth transition from an outdated space to a remodeled, spectacular, livable "room of your dreams" space.