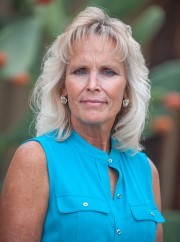 NATALIE MILLER, CKD, CID:
Natalie is proud to possess a Bachelor of Science degree from San Jose State University in Interior Design and is accredited by the "National Kitchen and Bath Association" (NKBA) as a Certified Kitchen Designer and by "California Council for Interior Design for Certification" as a Certified Interior Designer. She is comfortably able to blend her passions for good quality design along with the technical, practical aspects of Kitchen and Bath Design to create dramatic, innovative projects. She grew up in the Sacramento Area and has left her mark crafting spectacular Kitchen, Baths and Remodel projects in and around the area since 1988 when she first began her design career. She employs a collaborative approach with her clients to truly make them an integral part of the process. The results of her labors are not only beautiful designs but extremely functional spaces.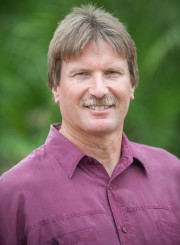 RICK MILLER, LICENSED GENERAL CONTRACTOR:
Rick is a veteran in the construction business. He has been honing his craft for over 28 years in both the residential and commercial fields. With every project he brings a diversified skill set and vast knowledge. Having worked as a Superintendant in the commercial industry for about 10 years, he acquired extensive knowledge of all phases of projects from initial building layout, underground work, foundations, framing, plumbing and electrical. Rick has an uncanny ability to observe how things are done and be able to retain that information and replicate it. As a true "Hands-on Contractor" Rick personally completes all phases of the construction process himself. High quality standards, attention to details, tight scheduling and his approachable nature makes him an asset to any project.
THE TEAM:
As a Team, Rick and Natalie are able to take their separate design and construction sensibilities and collectively unite to create some fabulous Kitchens, Baths and Remodel designs. They have been the sole owners and prime work force behind Interior Focus since 1997. The initial design concepts are handled by Natalie. Once approved, Rick is quickly brought on board for is diverse construction knowledge. Once a remodel is set in motion, a homeowner can take great comfort in knowing that both Natalie and Rick will be by their side for the duration. Every detail is addressed. The success of Interior Focus can be accredited to their ability to work and collaborate together, to communicate ideas to their clients and trades people, their polished technical skills, and their dedication to each project. Only one project is underway at a time so that 100% attention can be given. This utmost commitment has resulted in many satisfied repeat clients who now consider Natalie and Rick their "go-to" Design and Build team.